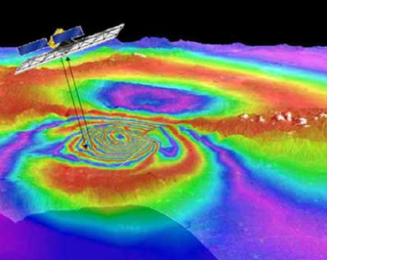 While recreating a 7.1 level earthquake, Queensland Fire and Rescue Service (QFRS) members demonstrated the potential of Geographic Information System (GIS) technology in emergency response, by using a technology called Rapid Damage Assessment system. The system helps emergency responders to instantly map and assess damages, and therefore tackle crucial questions, such as where to deploy rescue workers or how to prioritize responses, in case the disaster were to occur.The simulation of the earthquake was part of an event held to help international experts share large-scale natural disaster response strategies in Switzerland with teams from more than dozen different nations. In the course of the event, a 7.1 level earthquake was recreated that destroyed the Swiss town of Basel in 1356.
"In real life, GIS technology enables our authorities to instantly share critical geographic information about natural disaster damage," QFRS Executive Manager of Operational Capability Stephen Smith said. "During the earthquake simulation, we used it to answer crucial questions emergency response would face if the disaster struck today".
According to Mr. Smith the GIS technology enabled the QFRS team to instantly map and assess damage allowing the decisions taken to be a lot more rapid and informed, demostrating that GIS technology vastly improves the coordination of personnel and resources, which can save people's lives in a natural disaster.