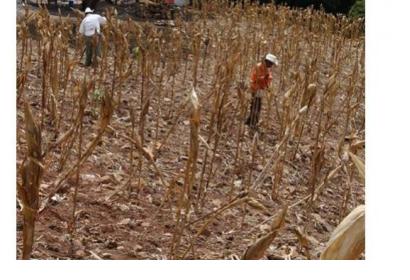 The UN-SPIDER programme of the United Nations Office for Outer Space Affairs (UNOOSA) and the National Emergency Commission of the Dominican Republic will conduct a Regional Expert Meeting on the Use of Space-based Information in Early Warning Systems for Drought.  The expert meeting will be conducted in Santo Domingo on 18 and 19 July 2016, in the premises of the Centro de Exportación e Inversión de Republica Dominicana (CEI-RD). It will bring together experts from government agencies, universities and NGOs in the Dominican Government; as well as representatives of Guatemala, El Salvador and Honduras; and regional and international partners involved in the project entitled "Strengthening Early Warning Systems for Drought" (SEWS-D).  The expert meeting will benefit from the support provided by Secure World Foundation. 
The SEWS-D project, conducted by UN-SPIDER and several international, regional and national partners; aims to promote the use of space-based information to strengthen drought early warning systems in Central America and the Dominican Republic through the use of vegetation indexes and additional information on vulnerability of communities exposed to droughts.
This Expert Meeting is conducted as part of the activities related to the SEWS-D project as will contribute to the implementation of the Sendai Framework for Disaster Risk Reduction 2015-2030.  
For more information on the SEWS-D project, please visit the following page in the UN-SPIDER Knowledge Portal: http://www.un-spider.org/projects/SEWS-D-project-caribbean