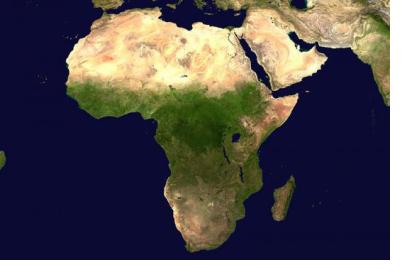 DigitalGlobe announced on 28 April 28 the first complete and consistent high resolution satellite imagery base map for Africa. The map is unique through its high level of detail: a 50 cm ground resolution for all countries in Africa. It is the first map that covers the whole continent and not only small areas of interest.
According to DigitalGlobe, whether zoomed out to view an entire country, or zoomed in all the way down to view local vegetation, dwellings, and infrastructure, the imagery looks the way a user expects the Earth's surface to look. This uniformity helps local governments or global development agencies to build out maps and value-added information layers such as road vectors or population polygons for the people they serve. Also for web-enabled mapping platforms and location-based applications, users will stay immersed in their experience and not be distracted by inconsistencies in the imagery.
The consistent, complete, geospatial-ready view of Africa also allows organisations, which are working in the rapidly growing economies in Africa, in achieving their goals.