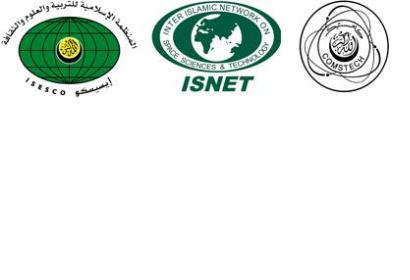 Islamic countries must come together and devise a mechanism to share satellite data amongst each other for better disaster management and faster development.
This was the crux of the opening day of a four-day international conference titled "Development of Data Sharing Platform for National Satellite Earth Stations of the Islamic Countries", which is being attended by satellite experts from members of the Organisation of Islamic Cooperation (OIC). The conference aims to bring the experts together to develop a mechanism for satellite data sharing for better disaster management in case of floods and earthquakes.
Ahmed Bilal, Chairperson Space and Upper Atmosphere Research Commission, said that experts from Islamic countries must come forward and play their role to promote sharing of satellite data. He said satellite communications has "transformed the entire world into a global village". He added, "Life without satellite television, satellite telephony, the internet, tele-education, tele-medicine and the GPS would seem unthinkable [in today's world]."
Space-based Remote Sensing Satellite assets have a very vital and crucial role in speeding up the socio-economic progress of a nation through applications of satellite acquired data in weather forecasting, land and water resource management, precision agriculture, crop monitoring and yield estimation, disaster monitoring and mitigation, and environmental protection, he said.
He added that space technology and its applications have, over the past few decades, "grown exponentially" and have developed to a point where its benefits are now reflected in various disciplines directly and contribute to development of societies and national economies, both directly and indirectly.
However such undertakings require huge investments and must compete with other development needs; the high costs associated with space technology puts it on the "low priority list" of governments' resource allocations, he said. "Pooling our resources, synergising our efforts, sharing our ideas and undertaking cooperative ventures seem to be the only rational way forward," he added.
Mukhtar Ahmed, Deputy Director General of the Morocco-based Islamic Educational Scientific and Cultural Organisation (ISESCO) hoped that his organisation's collaboration with COMSTECH will help realise the OIC development goals.
Dr Mohammed Ali Mahesar, Assistant Coordinator General Standing Committee for Scientific and Technological Cooperation, said that one of the major challenges that OIC members are facing is the efficient utilisation of their existing science and technology infrastructure. He said that scientists must master the politics of engagement in the art of securing resources for science and technology-based projects. "This is the only way forward on individual as well as organisational level, if we are to secure major resources for development of science and technology," he added.
The conference is being organised jointly by the OIC COMSTECH, Inter-Islamic Network on Space Sciences and Technology and ISESCO.
For more information on the conference visit www.isnet.org.pk/pages/activities-2011-01.asp