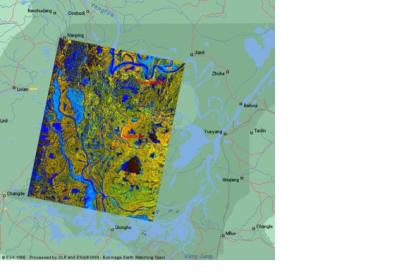 On Friday, 26 April 2013, China's latest high-definition Earth Observation satellite Gaofen-1 was successfully launched into space on a Long March-2D carrier rocket. Gaofen-1 was launched alongside three other satellites from Ecuador, Argentina and Turkey at the Jiuquan Satellite Launch Center in Jiuquan, northwest China's Gansu Province.
Developed by the China Academy of Space Technology, Gaofen-1 will be followed into space by another four of five satellites before the end of 2016 to form the high-definition earth observation system (HDEOS).
Goafen-1 will serve to improve disaster response or environmental monitoring, for example smog. Li Zhengqiang, a researcher with the Institute of Remote Sensing and Digital Earth of the Chinese Academy of Sciences, said, "The new satellite Gaofen-1 is the first one of China's high-resolution system for earth observation. And one of its purposes is to monitor air pollution." The country plans to launch five or six such kinds of satellites before the end of 2015, as the Chinese official news agency Xinhua reported.