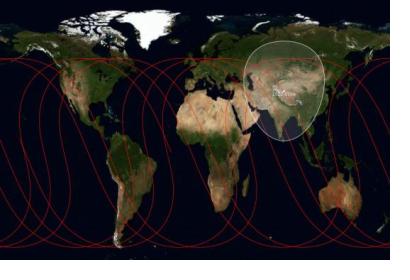 The Chinese BeiDou Navigation Satellite System (BDS) now includes a new-generation satellite, launched into space on Monday, 30 of March.
The 17th BDS satellite has been launched from the Xichang Satellite Launch Centre in the south western Chinese province of Sichuan. The launch marked the beginning of an expansion of the BDS from regional to global coverage.
The satellite will be tasked with testing a new type of navigation signalling and inter-satellite links, providing a basis to start building the global network, according to Business Standard on the basis of Xinhua news agency's report.
The new satellite was developed by the Shanghai Engineering Centre for Microsatellites, a non-profit organisation established by the Chinese Academy of Sciences and the Shanghai municipal government.