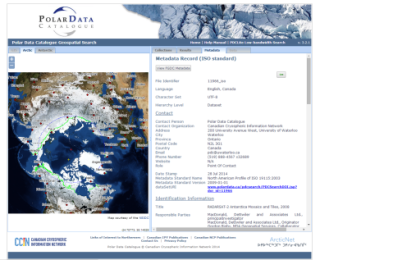 The Canadian Space Agency CSA in partnership with MacDonald, Dettwiler and Associates Ltd. MDA, and the Canadian Cryospheric Information Network (CCIN) at UWaterloo, have made public a mosaic of over 3,150 images collected by the RADARSAT-2 satellite. The images were captured with the Synthetic Aperture Radar aboard RADARSAT-2 in 2008 covering all of Antarctica.
The mosaic is now freely accessible to the public. "The mosaic provides an update on the ever-changing ice cover in this area that will be of great interest to climatologists, geologists, biologists and oceanographers," said Professor Ellsworth LeDrew, director of the CCIN and a professor in the Faculty of Environment at Waterloo.
"The Polar Data Catalogue's mandate is to make such information freely available to scientists, students and the public to enhance our understanding and stewardship of the polar regions. We are proud to work with the Canadian Space Agency and MDA to bring this outstanding Canadian technology and science to the international community." said Professor LeDrew.
CSA has announced plans for a similar mosaic of Greenland in the near future.