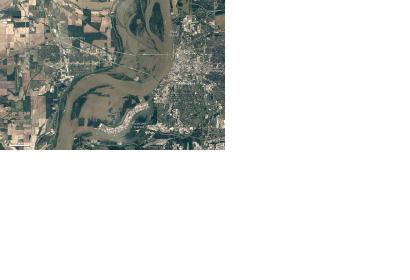 In partnership with Delta State University and Geospatial Information Technology Association (GITA), UN-SPIDER is organising a capacity building programme for developing countries from 27 July to 7 August 2015 in the United States of America and is calling potential participants for expressions of interest.
The programme will include a symposium on the use of space-based technologies for international crisis response giving an overview of disaster response on the local, state and national levels as well as a visit to the Mississippi Emergency Management Agency to learn about infrastructure, systems, coordination mechanism, data resources and operational programmes. These activities will be coupled with technical training sessions on data discovery techniques, remote sensing, and mapping for crisis and disaster.
The rationale behind the programme is to expose disaster managers from developing countries to best practices, systems and mechanisms in the areas of disaster risk reduction and disaster response in other countries. This need has become obvious during UN-SPIDER Technical Advisory Missions as well as outreach and training programmes at international and regional level.
The registration for this programme will be opened in April 2015. Prior to registration, a brief note of interest of expression to participate in this programme should be sent to Mr. Talbot Brooks (tbrooks [at] deltastate.edu), with CC to Ms Juanjuan Han (juanjuan.han [at] unoosa.org) before 6 March 2015.