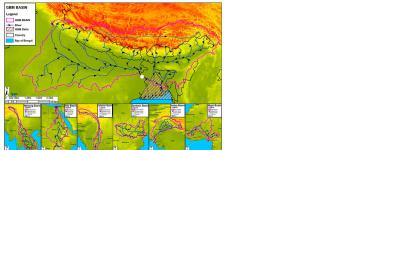 Bangladesh has announced that it will expand its satellite-based flood forecasting and warning system, developed by SERVIR and the International Centre for Integrated Mountain Development ICIMOD. SERVIR is a mechanism established by NASA and regional institutions. The system relies on data provided by the Jason-2 satellite and is integrated in the country's current flood control management. In 2014, the service provided the longest lead time for flood warnings ever produced in Bangladesh.
"Forecasters have the dream to extend lead time for flood warnings," said Amirul Hossain, executive engineer for the Bangladesh Water Development Board. "By using Jason-2 near real-time data, we made a real step forward in the flood forecasting system in Bangladesh."
In a press release, NASA stated: "Jason-2's radar altimeter measures the precise distance between the satellite and the river surface at points where the satellite crosses overhead. The data, available almost immediately, reveals the river's height at the point of crossing, so flood risks downstream can be assessed. Based on the new solution's successes, officials of the Flood Forecasting Warning Centre announced their intention to expand Jason-2 based forecasting system nation-wide in Bangladesh for 2015."