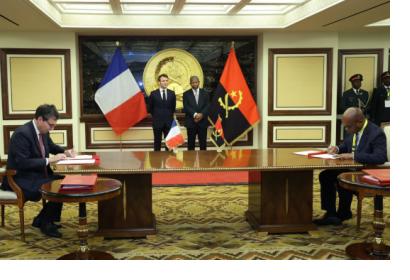 On March 3, Airbus Defence and Space announced a manufacuring agreement for Angeo-1, the first Angola Earth Observation satellite. Angeo-1 will be an Airbus S250 optical satellite built in France, and once operational it will become the most advanced optical satellite in the region.
Angeo-1 will foster the country's social and economic development in many different sectors. Having sovereign access to satellite imagery will significantly contribute to Angola's mapping of natural resources, infrastructure development, and maritime surveillance. It will also be crucial for the understanding of climate change effects on the Angolan economy, such as drought monitoring or rising sea levels. The access to this information will lead to better disaster preparedness, and consequently improved response and reduced assets loss.
A comprehensive training programme for Angolan engineers will also be provided as part of the agreement, to build domestic compentencies through targeted knowledge transfer.
Photo: Signature of Angeo-1 Earth Observation satellite contract. © Airbus