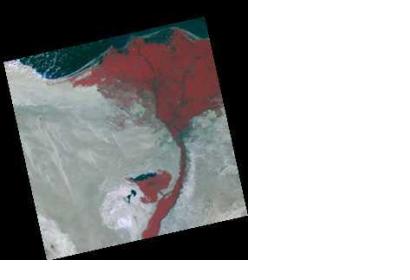 Airbus Defence and Space announced that the data and application services of DMC International Imaging Ltd. (DMCii), UK, will now be available through its Geo-Intelligence programme line, thus further enhancing its Earth observation-based products and services portfolio. Airbus Defence and Space is significantly strengthening its earth observation portfolio with the two DMC satellites capable of acquiring imagery of more than 10,000,000 km² per day, delivering 22m-resolution, 650km-swath Earth imagery.
Bernhard Brenner, Head of the Geo-Intelligence Programme Line at Airbus Defence and Space, said according to the press release: "We welcome DMCii data and services contributing to the Geo-Intelligence family, not only because of its impressive capabilities. We are also very excited to now have a British element in our constellation. This reflects the strong presence we have had in this country through our geo-intelligence teams for many decades."
"With DMCii offering large acquisition capacities at 22m resolution, we are able to address the requirements of customers that require regular very-large area coverages and monitoring programmes. This is especially relevant within our current primary markets of agriculture, environment and forestry," said Martin Philp, General Manager of DMCii.