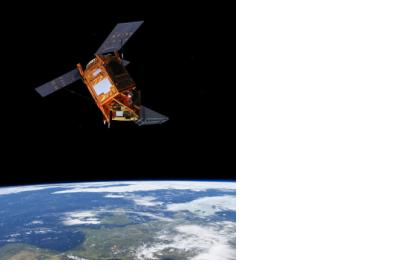 On 27 May 2014 Europe's Copernicus programme Sentinel-5 Precursor satellite passed an important milestone on its mission to monitor global air quality and provide data on trace gases and aerosols. The satellite platform built in the UK by Airbus Space and Defense was reported as ready for the installation of the ultraviolet to shortwave infrared imaging spectrometer. The Tropomi instrument was jointly developed by the Netherlands Space Office, Dutch Royal Meteorological Institute and other Dutch institutes.
"The Airbus platform and Tropomi instrument will join each other early next year and undergo an eight-month testing program." said Kevin McMullan, ESA's Project Manager.
Sentinel-5P is scheduled for launch in 2016 and will join the Sentinel Satellite constellation designed for Europe's Copernicus initiative to be the world's largest environmental observation system in operation.
This satellite will be the forerunner for the Sentinel-5 instrument to be sent up on MetOp Second Generation Satellites currently in development and expected to be operational by 2021.