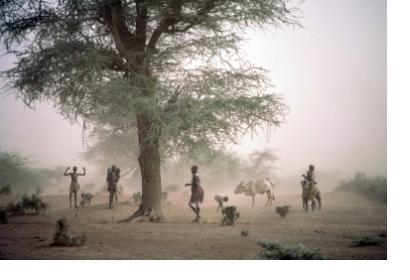 Governments from over 50 countries in Africa will meet in Arusha, Tanzania from 13-15 February for the Fourth Africa Regional Platform on Disaster Risk Reduction (ARP) to address the challenges of building a disaster resilient society.
"With global warming affecting agriculture and livelihoods in a continent where agriculture contributes 50% of total exports and 21% of total GDP, it is evident that long-term action must lead to sustainable development policies which take account of these challenges. Climate change adaptation, disaster risk reduction and poverty reduction policies need to be integrated into the policies, budgets and planning of African countries and institutions," notes Pedro Basabe, head of the United Nations International Strategy for Disaster Reduction (UNISDR) regional office in Africa.
The event will also be a major milestone in providing recommendations on the future of the Hyogo Framework for Action -- the 10-year international framework for reducing disaster risks and building community resilience which ends in 2015.
In addition to organizing the Africa Regional Platform back-to-back with the UNDP Drylands Drought Forum, UNISDR will also be organizing media training on disaster risk reduction (DRR). The two-day training program is planned for 11 and 13 February and will accommodate 12-15 journalists and twelve DRR focal points from the Africa region.