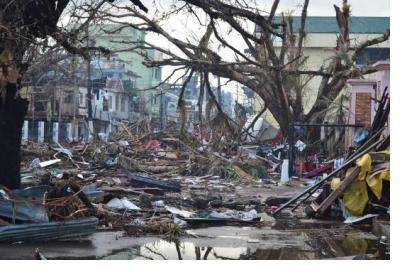 The Asian Development Bank (ADB) will train government and community officials as well as volunteers in the Philippines and Bangladesh in the use of satellite-based tools to face natural disasters.
The officials will learn how to combine satellite-based hazard maps with local government maps of vulnerable areas to better assess potential natural disaster. ADB will also teach them to use the open source tool OpenStreetMap and smartphone apps to collect information for pre-disaster planning, evacuations and timely delivery of relief.
"Countries which are vulnerable to catastrophes need more information-based disaster risk management and response tools to prepare better before disasters strike, and to respond better after earthquakes, floods or typhoons hit," said Yusuke Muraki, infrastructure specialist of ADB's Regional and Sustainable Development Department.