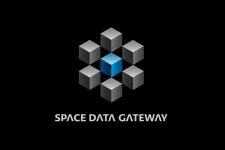 EnduroSat, AIKO, Planetek, Tech Tour
Space Data Gateway is an Intelligent NanoSat Communication service in Low Earth orbit, envisioned with the capacity of transmitting on-demand space data at a fraction of the cost. It is financed by the European Union's Horizon 2020 Fast Track to Innovation programme. The webinar will introduce participants to the project and allow them to discover the fast track for on-demand, cloud-based space data provided to the private space sector, academia, and science community.
Date and Time
The webinar will take place Wednesday, 17th March 2021 at 14:00 CET.
Agenda
13:50 – 14:00 Online Check-in
14:00 – 14:10 Introduction
14:10 – 14:20 What is the Space Data Gateway service? – Presentation of the SDG context, purpose, and its Early Adopters' Programme
14:30 – 14:50 Technical framework and advantages for Early Adopters (EnduroSat)
14:50 – 15:10 Q&A
To register for the webinar click here.