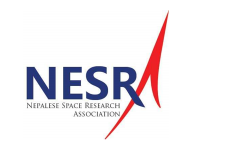 Napalese Space Research Association (NESRA)
Nepalese Space Research Association (NESRA) is organizing a webinar "Space Technologies for Efficient Disaster Management", which will be led by distinguished people who have worked to mitigate the effects of disasters using space technologies.
The seminar is concerned with how space technologies contribute to efficient disaster management, especially in the wake of the recent flood and landslide risks in Nepal. The benefits of space technologies in the prevention and mitigation of natural disasters will be highlighted.
The main speakers will be:
Abhas Maskey, BIRDS-3 Satellite Project Manager (first satellite of Nepal)
Reshma Shrestha, Asst. Professor, Department of Geomatics Engineering, Kathmandu University, Nepal
The moderator will be:
Anmol Mittal, President, Nepalese Space Research Association (NESRA)