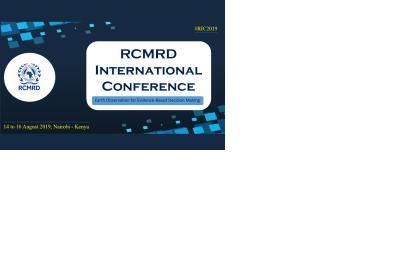 Regional Centre for Mapping of Resources for Development (RCMRD)
Wed, 14 Aug - Fri, 16 Aug 2019
Registration for RCMRD 2019 International Conference for Earth Observation is open
The African Regional Centre for Mapping of Resources for Development (RCMRD) organizes its third International Conference focusing on "Earth Observation for Evidence-Based Decision Making". The three-day event will take place from August 14th to 16th in Nairobi, Kenya.
The registration for participants is now open with an early bird fee of 50 USD. The people interested in doing a presentation may submit the abstract to the event site.
For more details, you can visit the RCMRD website.