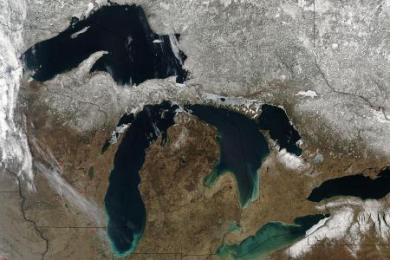 Natural lakes and man-made reservoirs are a part of Earth's surface water. Freshwater lakes and reservoirs are used for drinking water, fishing, and recreational activities. Aside from the aesthetic and scenic value added by their presence, lakes support surrounding plant and aquatic ecosystems and wildlife. A variety of factors affect lakes and reservoirs, including climate variability and change, land use, and other watershed activities influencing surface runoff and groundwater. Therefore, monitoring the water quantity and quality of lakes and reservoirs is crucial for their sustainable management. This training focuses on introducing remote sensing observations for monitoring the water level of lakes; a critical surface water component affecting the residential, economical, and recreational sectors in the area. Recent observations of lake bathymetry based on remote sensing observations will also be presented.
Course Format
The online training will be divided into two sessions (A and B) which take place at different times. Each session will meet three times for one-and-a-half hours. The Fundamentals of Remote Sensing training is an advised prerequisite.
The online training will take place on Feburary 9, 16, and 23, 2021.
Session A will be offered from 10:00 - 11:30 AM EST (UTC-5).
Session B will be offered from 4:00 - 5:30 PM EST (UTC-5).
Objective
By the end of this training, attendees will be able to:
Identify the remote sensing data and methodology required to obtain water level and bathymetry of lakes
Access water height and bathymetry data for monitoring lake levels
Illustrate the use of lake level and bathymetry data for lake and reservoir management