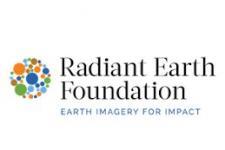 Join Radiant Earth Foundation's Founder & CEO Ms. Anne Hale Miglarese, and Lead Geospatial Data Scientist, Dr. Hamed Alemohammad to learn how to access satellite imagery and data quicker, and run analysis faster and more efficiently. This webinar will provide an overview of non-profit Radiant Earth Foundation (formerly known as Radiant.Earth), as well as an interactive demonstration of the open platform capabilities, followed by a Q&A session.
Founded in 2017, Radiant Earth Foundation (formerly Radiant.Earth) is a non-profit organization committed to aggregating the world's open Earth imagery and providing access and education on its use to the global development community. Through its open platform, Radiant Earth Foundation allows people to search, discover, and analyze millions of ongoing collection of satellite, aerial and drone data on the cloud—instantly, securely and for free.
Users can access imagery from numerous cloud-integrated sources such as NASA/USGS Landsat 4,5,7 and 8 satellites; the European Space Agency's Sentinel-2A and 2B; the NASA MODIS (Moderate Resolution Imaging Spectroradiometer) sensor on the Terra and Aqua satellites; NASA ISERV camera on board International Space Station; commercial imagery from Planet; and any satellite, airborne or drone imagery that a user provides via an easy user interface or a powerful application program interface (API). Users can also integrate non-imagery data, including air quality, population, and weather statistics using the API.
A recoding of the event can be access on Radiant Earth's YouTube channel.