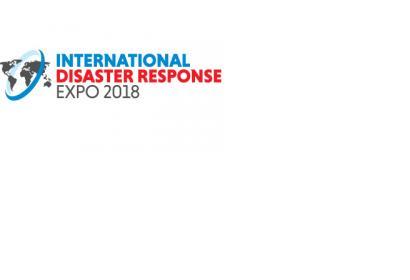 United Kingdom Department for International Development, the United Kingdom Department for International Trade, the United Kingdom Cabinet Office, the British Red Cross, EmergencyUK, EPC, Humanitarian Leadership Academy, Humanity First, Lifeboats
Tue, 3 Dec - Wed, 4 Dec 2019
International Disaster Response Expo (IDR) tackles some of the most challenging threats to our nations whether man made or natural disasters. It is the most important event dedicated to humanitarian aid and disaster relief. With a highly focused audience uniting in London to drive innovation and help support development programmes and emergency aid, it is an unique opportunity to network, collaborate and build lasting relationship.
The IDR will host the Crisis Response Journal(CRJ)Theatre, which will look at the two most vital elements of society – people and where they live, examining the risks and threats that are inherent in urban areas, whether when working, living or during leisure activities. Add to this how we are increasingly becoming connected, both as individuals and through our infrastructure. How do we ensure the safety, security, resilience, well-being and flourishing of communities in urban areas, set against the backdrop of future disruptions and crises?
The answer has to lie in greater transdisciplinary co-operation between governments, authorities, business, front line emergency responders, the private sector and, of course people.
Day one will comprise a series of panel discussions around safe cities, space technology and generations of the future. Meanwhile, day two will examine people and their safety in work and leisure, culminating in a masterclass discussion looking at future crisis trends and risks, and what society needs to do to confront them.
Olympia Exhibition Centre