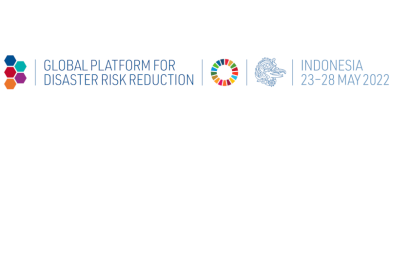 UN Office for Disaster Risk Reduction (UNDRR)
Mon, May 23 - Sat, May 28 2022
The seventh session of the Global Platform for Disaster Risk Reduction (GP2022) will take place in Bali, Indonesia from 23 to 28 May, 2022, convened and organized by the UN Office for Disaster Risk Reduction (UNDRR) and hosted by the Government of Indonesia. The event will be co-chaired by the Government of Indonesia and UNDRR.
Seven years after the adoption of the Sendai Framework and over two years since the start of the COVID-19 pandemic, the event takes place at a globally critical time. These crises have exposed how underlying vulnerabilities and inequities have catastrophic consequences to people, communities, and societies all over the world.
The Global Platform for Disaster Risk Reduction provides a timely opportunity to address and showcase the importance of international cooperation and solidarity, and offers room for discussion on how to tackle underlying risk drivers locally and globally. It offers a chance for governments, UN system and all stakeholders to recommit to accelerate progress on disaster risk reduction towards the achievement of sustainable development.
The GP2022 agenda will be guided by the Sendai Framework goal, priorities for action and targets, the key priorities identified at the previous Global Platform held in Geneva, Switzerland in 2019 as well as those stemming from the Regional Platform meetings.