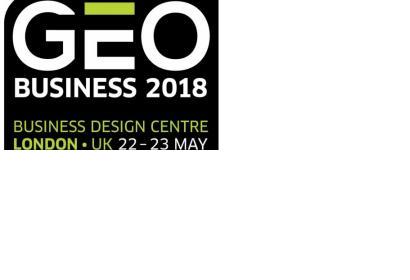 Diversified Communications, UK
The event is organised in collaboration with the Royal Institution of Chartered Surveyors (RICS), the Chartered Institution of Civil Engineering Surveyors (ICES), The Survey Association (TSA), the Association for Geographic Information (AGI) and the Institution of Civil Engineers (ICE).
Tue, May 21 - Wed, May 22 2019
GEO Business is the largest geospatial event in the UK designed for everyone involved in the gathering, storing, processing and delivery of geospatial information. Launched in 2014, the annual geospatial show has grown year on year and is now firmly established as the must-attend event in the industry attracting over 2500 people from more than 50 countries.
Business Design Centre, London