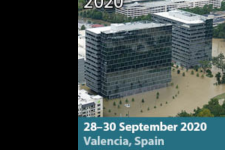 Mon, Sep 28 - Wed, Sep 30 2020
The meeting aims to attract researchers, academics and practitioners actively involved in improving our understanding of urban water systems and flood events.
FRIAR 2020 will generate an improved understanding of emerging flood risk management and urban water management challenges, drawing on the expertise of numerous disciplines and considering a range of responses. The conference provides a rich forum for the development of innovative solutions that can help bring about multiple benefits toward achieving integrated flood risk and urban water management strategies and policy.
The topics include:
Flood risk management
Flood warning and forecasting
Flood response and recovery
Climate change impact
Natural flood management
Remote sensing in flood applications
Water quality