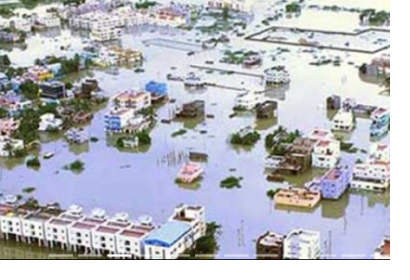 Government of National Capital Territory (GNCT) of Delhi, Indian Institute of Technology (IIT) Delhi and Disaster Management Initiatives and Convergence Society (DMICS) Hyderabad
National Disaster Management Authority (NDMA) and National Institute of Disaster Management (NIDM).
Wed, 9 Dec - Sat, 12 Dec 2020
World Congress on Disaster Management (WCDM) is a unique initiative of DMICS to bring researchers, policy makers and practitioners from around the world in the same platform to discuss various challenging issues of disaster risk management. The mission of WCDM is to promote interaction of science, policy and practices to enhance understanding of risks and advance actions for reducing risks and building resilience to disasters.
The Conference will discuss various topics, including:
Remote Sensing, GIS and Drones for Disaster Risk Management
Early Warning of Hydro-Meteorological Disasters: Tasks Ahead
Early Warning of Earthquakes: How Far, How Near
Operationalising Early Warning of Landslides
Application of Artificial Intelligence for Managing Risks of Disasters
Emerging Technologies for Climate & Disaster Resistant Agriculture
The Conference will provide in-depth analysis of the following natural disasters:
Nepal Earthquake 2015
Kerala Floods 2018
Indoneia Earthquake 2018
Indian Cyclones of 2019
Mozambique Floods 2019
Australian Bushfire 2020