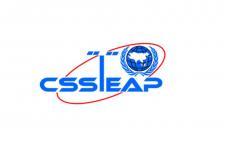 Centre for space science and technology Education in asia and the pacific (CSSTEAP)
United Nations Office for Outer Space Affairs (UNOOSA), Indian Space Research Organisation (ISRO), Indian Institute of Remote Sensing  (IIRS)
Mon, Jul 1 2019 - Tue, Mar 31 2020
From 1 July, 2019 until 31 March, 2020, the 24th Postgraduate Course on Remote Sensing and GIS (RS & GIS) will take place at the Indian Institute of Remote Sensing (IIRS) in Dehradun, India.
The programme is organised by the Centre for space science and technology Education in asia and the pacific (CSSTEAP). It is based on the premise to facilitate sustainable resource management in developing countries.
The postgraduate programme on RIS & GIS entails diverse earth resources disciplines, allowing participants to choose between various courses, for instance Geosciences & Geo-Hazards or Marine & Atmospheric Science.
All of the post graduate courses organised by CSSTEAP are organized in two phases. Phase I is conducted in India for 9 months and consists of core modules where the emphasis lies on developing and enhancing knowledge and skills through classroom lectures, tutorials and hands on experiments. At the end of Phase I, successful candidates are given post graduate diploma by the centre. During Phase II, returning students are expected to carry out an approved project in their home countries for a period of one year.
IIRS is well equipped with state of the art computing facilities such as personal computers and workstations with modern peripherals and softwares. It also possesses laboratories for ground truth equipment and technology understanding. The institute has collaborative mechanism also with prominent international institutions and is engaged in research and consultancy activities besides training.
Candidates may apply anytime during the year. Participants need to pay course fees.
 
The course is designed towards the professionals and specialists working in the university system, educational institutes, and involved in active research in Natural Resources (biological and physical) and Environmental management.
Indian Institute of Remote Sensing (IIRS)