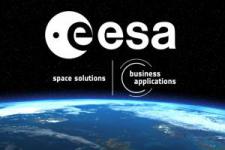 ESA launched on 31 March 2020 an Announcement of Opportunity (AO) inviting companies from ESA Member States to submit their ideas for deploying and demonstrating services to respond to the emergency that Europe, and especially Italy, is facing because of the spread of the coronavirus. The AO is issued in cooperation with the Italian Minister for Technological Innovation and Digitalization (MID).
ESA will bear up to 50% of the acceptable cost (up to a max. estimated price of 1,000,000 Euro). The remainder has to be financed by the Tenderer through private sector direct and/or indirect co-funding and/or by the users based on terms and conditions to be agreed upon.
The deadline to submit proposals is 20 April 2020.