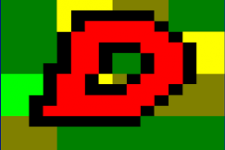 DIVA-GIS is developed by Robert Hijmans. Previous versions were co-developed with Edwin Rojas, Mariana Cruz, Rachel O'Brien, and Israel Barrantes.
The development has benefited greatly from intellectual and practical contributions by Luigi Guarino and Andy Jarvis.
Our objective is to develop a free, and simple but versatile GIS program, that is particularly useful for studying the distribution of biodiversity.
Development of earlier versions of DIVA-GIS was supported by several CGIAR institutes: Bioversity International, the International Potato Center, the International Rice Research Institute, and by the University of California, Berkeley, Museum of Vertebrate Zoology and others.
The following persons made additional software available that was of use for the development of DIVA-GIS: Chris Vleghert and Eric W. Engler (ZipMaster), Jaro Benes and Andrea Russo (jb Dbf), Gerald Evenden and Frank Warmerdam (PROJ4) and Alex Weidauer for the Delphi wrapper. Andrew Williamson (Shapechk) and M. Sawada (Rook's case).
DIVA-GIS was greatly improved thanks to bug-reports or suggestions from many persons, including Østein Berg, Coen Bussink, Arthur Chapman, Stefano Diulgheroff, Dirk Enneking, Tito Franco, Samy Gaiji, Catherine Graham, Stephanie Greene, Lee Hannah, Dave Hodson, Roel Hoekstra, Ravish Kumar, Prem Mathur, Felipe de Mendiburu, Andy Nelson, Andreas Ohr, Brody Sandel, Xavier Scheldeman, Ken Sheu, Victor Soto, Jeff White, Karen Williams, Maarten van Zonneveld, and Brian Zutta.