Data Type:
baseline
elevation
hazard
landuse
satdata
Undefined
Data accessibility:
exportdata
exportmap
statistic
Website:
https://www.terrapop.org/
Technical Specifications:
Tutorial(s) on the use of data:
Institution:
Logo: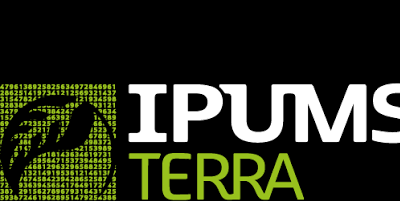 Contact:
Restrictions / Citation of the dataset:
IPUMS Terra integrates the world's population and environmental data including...
Population censuses and surveys

Land cover data classified from satellite imagery

Temperature, precipitation, and related climate data

Land use data derived from censuses and surveys in combination with remotely sensed data
The terms of use for IPUMS Terra data are as follows:
Redistribution: You will not redistribute the data
For some of the IPUMS Terra area-level, raster, and boundary data, you may be able to redistribute the data. You must contact us for permission. You should contact us about publishing even a subset of the data to meet journal requirements for accessing data related to a particular publication.
Citation: Cite IPUMS Terra data appropriately.
Publications and research reports based on data from IPUMS Terra must cite it appropriately. The citation should include the following:
Minnesota Population Center. Terra Populus: Integrated Data on Population and Environment: Version 1 [dataset]. Minneapolis, MN: University of Minnesota, 2016. http://doi.org/10.18128/D090.V1.
Users that include microdata, or data derived from microdata, in their extracts should also cite IPUMS International as follows: 
Minnesota Population Center. Integrated Public Use Microdata Series, International: Version 6.4 [dataset]. Minneapolis, MN: University of Minnesota, 2015. http://doi.org/10.18128/D020.V6.4.
Researchers should also acknowledge the original producers of the data. The producers of each dataset included in an extract are listed in the codebook accompanying the extract.
Publications and research reports making use of IPUMS Terra data should be added to the Minnesota Population Center bibliography.
Copies of such materials are also gratefully received at terrapop [at] umn.edu (subject: Publication%2FMaterial%20using%20TerraPop) .
The Online Text Editor for WEB - edit the text with the best text editing tool.
Satellites and Sensors: