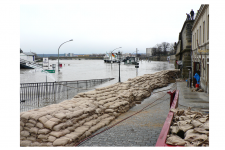 Summary:
This pilot project aims to improve flood early warning systems through the incorporation of impact-based forecasts. The project will implement the use of the Global Flood Awareness System (GLOFAS) of the Copernicus Emergency Management Service, flood modelling, and data on impacts of historic floods to allow operators of flood early warning systems to incorporate information on potential impacts associated with expected floods.
Regional Implementation:
The pilot project will be implemented in specific regions of selected rivers in Ghana, Guatemala, Nigeria, Peru and South Africa.
Partners:
Partners include:
International Level:
Ghana:
Guatemala:
Nigeria:
Peru:
South Africa: