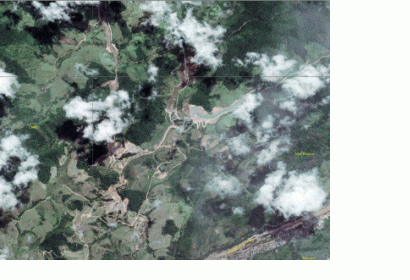 Building on a decade of success in making satellite data available to users for disaster response, the International Charter is now opening its doors even wider. To do this, the Charter Members have adopted the principle of Universal Access: Any national disaster management authority will be able to submit requests to the Charter for emergency response. Proper procedures will have to be followed, but the affected country will not have to be a Charter member.
The Charter has arrangements with the UN Office of Outer Space Affairs (UNOOSA) and the Operational Satellite Applications Program of the UN Institute for Training and Research (UNITAR/UNOSAT) to provide support to UN agencies. This agreement allows UN relief agencies to submit a request in case of a humanitarian emergency caused by a major disaster caused by natural or technological hazards, in any part of the world. Concerning national users there are still many countries without direct access.
Universal Access benefits national disaster management authorities in countries beyond those of the Charter members, previously unable to make direct requests to the Charter during emergency situations.
National disaster management authorities expressing an interest in participating in the Charter will be required to carry out an application and registration process. This process will validate the ability of national authorities to access and use Charter assets for disaster response, in accordance with Charter operational procedures.
Steps and applicable conditions are explained in the Universal Access Information Brochure available together with its Registration form.
UNOOSA is supporting the International Charter and is promoting the Universal Access initiative in coordination with the UN-SPIDER networks of Regional Support Offices and of National Focal Points.