Training Opportunities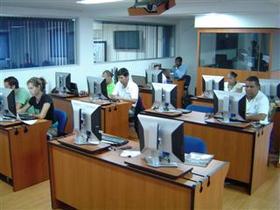 Capacity-building and the strengthening of institutional arrangements are the key to increasing the ability of agencies at the national level and organizations at regional and international levels to effectively use space-based information and services for disaster reduction, preparedness, response, and recovery.
Taking into consideration the target audience for such capacity-building efforts, which is composed of decision makers and staff in agencies and regional and international organizations, networks of practitioners, and communities of practice; and taking into consideration ongoing training efforts conducted by Regional Centres for Space Science and Technology Education which are affiliated to the United Nations, Centres of Excellence, and Universities around the world, three databases of training opportunities has been established and are continuously updated by UN-SPIDER.
Elements included in these databases include the type of training event, schedule and duration, language and place where the events are conducted, topics, requirements, proposed target audience, and complementary information.
Download Training Opportunities (Updated: 01 October 2012, see file attachments section below)
1. Database of Training Opportunities focusing on short-term courses or workshops (DOTE) (PDF)
2. Database of Academic Training Opportunities leading to an Academic Degree (DATO) (PDF)
3. Database of Web-based training Opportunities (DWBO) (PDF)
Please kindly note that the information herewith is prepared by UNOOSA/UN-SPIDER in order to facilitate the dissemination of the information on the training and educational opportunities, as contained in the Database.
The United Nations is not affiliated to the organizations /institutions contained in the Database, as well as to their programmes. The UN is not responsible for the contents of the web sites provided in the Database and for the quality of the events offered through it.
For more information regarding the events please cont act organizations/institutions responsible for them directly.