Jen Ziemke, Co-Founder, International Network of Crisis Mappers
The Network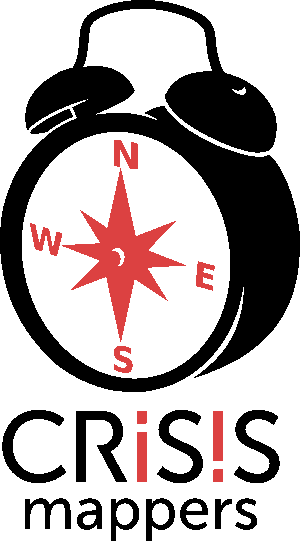 The International Network of Crisis Mappers (www.crisismappers.net) is the world's premier hub for crisis mapping and humanitarian response. The network brings together a diverse set of individuals from the humanitarian, human rights, policy, technology, and scholarly communities, to help catalyze communication and collaboration between and among a wide range of different communities with the purpose of advancing the study and application of crisis mapping worldwide. We are excited by the possibility of continuing our collaboration with UNOOSA/UN-SPIDER on current and future initiatives and were very happy to attend the latest workshop in Bonn.
Throughout the year, the Crisis Mappers Network facilitates continuing virtual interaction among its members. Participants engage the community through monthly webcasts, create and browse profiles, e-mail their needs through our dedicated Google Group, and write blogs and share other announcements with the Group. As of October 2010, the Network had grown to over 1,000 members from over 30 countries across 6 continents. We encourage interested members of the UN-SPIDER community to join the Network. We need your advice and respect your unique expertise in this domain. We are excited by the new innovations that emerge from working together and leveraging our collective knowledge.
We are a volunteer-led, loose horizontal network of engaged individuals committed to working together and learning from one another, and overcoming the problem of informational and institutional silos.
Our value-added
Members of the Crisis Mappers Network revolutionized disaster response in the way they mobilized and collaborated following the earthquake in Haiti in 2010. An excellent overview of the unprecedented role played by the Crisis Mappers Group in Haiti, which helped save hundreds of lives is given in "Measuring our Response: An Executive Summary", which is available on Google Docs (1). None of this would have been possible without the first International Conference on Crisis Mapping, in Cleveland in October 2009. The conversations that began in 2009 at the conference helped shape a culture of sharing, trust, openness, dialogue, and a commitment among our members that helped enable the remarkable volunteer community response that ensued. Members shared the very latest aerial and satellite imagery, their professional and technical expertise, and countless hours of their time. If someone requested help of our network, within less than an hour typically someone in the community would offer their assistance. Thousands of e-mails, tweets, blog posts, and Skype chats directly helped facilitate humanitarian response on the ground.
This response has certainly not been limited to the crisis in Haiti or just to the Crisis Mappers Network. Several other networks like our friends at Crisis Commons have been integral to this new movement as well. Over the past year, the community broadly defined also proved its continuing capacity to contribute to effective disaster response in the wake of destructive floods, typhoons, conflict, chronic poverty, a cholera epidemic, and after crippling snowstorms and devastating oil spills.
The Crisis Mappers also continue to work on issues related to elections, fraud, and community engagement in repressive regimes. In short, they are brainstorming creative solutions to some of the world's most complex problems. Please keep in mind these efforts are new and only mark the beginning of what will be a long, evolving process. We need your help identifying and coping with the practical, political, ethical and technical issues that have emerged.
The Conference Series
The International Network of Crisis Mappers convenes an annual conference series, to bring together the most engaged practitioners, scholars, software developers and policy makers at the cutting edge of crisis mapping and humanitarian technology to address and assess the role of crisis mapping and humanitarian technology in disaster response. The inaugural conference took place at John Carroll University in Cleveland Ohio in October 2009. The second annual event was convened at Tufts and Harvard Universities in Boston, Massachusetts in October 2010.
These annual conferences facilitate collective engagement and dialogue that helps construct the boundaries of this emergent new discipline. At the conference, participants also brainstorm how to solve real problems and initiate projects to help advance this new field.
Sections/Discussions
The public portion of the conference begins with an engaging set of five-minute ignite talks, in order to familiarize everyone with the exciting work being done in this space, and in order to maximize value, networking, and interactivity. At ICCM 2010 in Boston, we heard special remarks from the first Chief Information Technology Officer of the UN, Assistant Secretary General Dr. Choi Soon-hong. Our keynote speaker, Kurt Jean Charles, then offered a remarkable first-hand account of what his Haitian technology company did to help save lives after the earthquake. Videos of all ignite and keynote talks from the conferences in 2009 and 2010 are available on the Crisis Mappers homepage (2).
The first day of the public conference also includes an interactive Technology and Analysis Fair that enables participants to directly engage with several different platforms and academic analyses of Crisis Map data. Sessions over the three days are structured to allow ample time for networking and collaboration over breaks and meals.
The invitation-only Annual Meeting kicks off with a series of roundtables meant to explore lessons learned and where to go from here. In 2010, over 20 creative self-organized sessions which were organized and initiated by participants themselves really helped advance and create future directions for this field.
ICCM 2011 builds on highly diverse attendance in 2009 and 2010
Our list of attendees from past conferences span a diverse field, including representatives from: the United Nations Office of the Secretary General, UN Global Pulse, the UN Office for the Coordination of Humanitarian Affairs (OCHA), the UN Development Programme (UNDP) Sudan, UNOOSA/UN-SPIDER, the Operational Satellite Applications Programme of the UN Institute for Training and Research (UNITAR/UNOSAT), the UN Children's Fund (UNICEF), the UN High Commissioner for Refugees (UNHCR), the World Food Programme (WFP), the UN Foundation, the World Bank, Sustainable Technologies, Accelerated Research - Transformative Innovation for Development and Emergency Support (STAR-TIDES), ICC, EU's Joint Research Center (JRC), NATO, International Committee of the Red Cross (ICRC), American Red Cross, Human Rights Watch, United States Holocaust Memorial Museum (USHMM), Freedom House, US Department of Homeland Security (DHS), US Federal Emergency Management Agency (FEMA), United States Geological Survey (USGS), US Department of State, US Agency for International Development (USAID), American Association for the Advancement of Science (AAAS), National Geospatial Intelligence Agency, Google, ESRI, Amnesty International, Microsoft, Vodafone, IBM, Reuters/AlertNet, International Foundation for Electoral Systems (IFES), New York Times, InterNews, InterAction, Meedan, FortiusOne, GeoCommons, Humanitarian Accoord, iMMAP, Digital Democracy, ImageCat, InSTEDD, Ushahidi , ReliefWeb, Plan West Africa, Sahana, GeoTime, Digital Globe, Mercy Corps, ICT4Peace, Map Kibera, CDAC Haiti, Louisiana Bucket Brigade, NiJeL, FrontlineSMS, OpenGeoSpatial, OpenStreetMap, Solutions.ht, Konpa Group, Development Seed, HealthMap, Tufts, Columbia/SIPA, Tulane, University of Sussex, Carnegie Mellon, Berkeley, National Defense University, UCLA, Stanford, Princeton, Harvard Center for Geographic Analysis, MIT Media Lab, and Crisis Commons.
ICCM 2010 was sponsored by Humanity United, the Open Society Institute, the United States Institute of Peace, the Knight Foundation, Google, ESRI, Ushahidi, the World Bank, the Hitachi Center, the Fletcher School at Tufts University, and GeoTime. The Harvard Humanitarian Initiative and John Carroll University convened the annual conference series in 2009 and 2010.
Our niche
The new field of Crisis Mapping encompasses the collection, dynamic visualization and subsequent analysis of geo-referenced information on contemporary conflicts and human rights violations. A wide range of sources are used to create these crisis maps, such as events data from newspaper and intelligence parsing, satellite imagery, interview and survey data, SMS, etc. Scholars have also developed analytical methodologies to identify patterns in dynamic crisis maps. These range from computational methods and visualization techniques to spatial econometrics and "hot spot" analysis.
While scholars employ these methods in their academic research, operational crisis mapping platforms developed by practitioners are typically devoid of analytical tools. At the same time, scholars often assume that humanitarian practitioners are conversant in quantitative spatial analysis, which is rarely the case. In other words, there is a notable divide between scholars and practitioners in the field of crisis mapping and any division slows the progress of a new field. The purpose of the Network and the conference series is therefore to continue to bridge the divide by bringing scholars and practitioners together to shape the future of crisis mapping.
We hope that the Network and conference series is just the start of many new collaborative ideas that emerge when we work together rather than in isolation from one another. We look forward to many new developments in this space in the months and years to come. We hope you join us!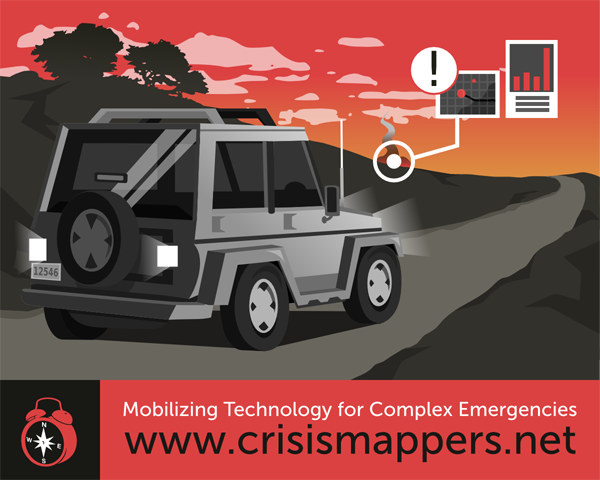 References
Measuring our Response: An Executive Summary, on: http://docs.google.com/Doc?docid=0ATKkO3odnjoeZGd2OWpna2NfNTZnY2RiaHhkcQ... (last viewed 10 November 2010)
Ignite talks of ICCM 2010, on: http://www.crisismappers.net/video (last viewed 10 November 2010).